Rules KhAnubis has set in place for making videos
I: If you're talking about politics, keep it neutral.

II: Therefore, if you must insult Donald Trump, make sure it's incredibly subtle.

III: Always list sources so if you get something wrong, people know where you got the information from so they know exactly who to yell at.

IV: Try not to rely too much on Wikipedia.

V: Make sure that KhAnubis constantly tells you that he lives in Portland.

VI: Also, make sure he occasionally clarifies that he's actually from Washington DC.

VII: Cut out empty spaces.

VIII: Always script EVERYTHING in advance, KhAnubis is bad at improvised speaking.

IX: Don't memorize a script beforehand, just dive into it, as it's probably the day of the video's release, anyway.

X: Put cool and funny sound effects in the video wherever possible.

XI: Make sure as much of the music as possible is by Kevin MacLeod, as he lets people use his music for free, even if it ends up just being the same 3 or 4 songs.

XII: Make sure KhAnubis doesn't talk in the third person.

XIII: Make sure the videos are more than just slideshows. Try putting a few animations in there.

XIV: Urge people to subscribe, just to fit in, it's YouTube.

Powered by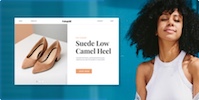 Create your own unique website with customizable templates.