So... What is KhAnubis Productions, anyway?
A little about ourselves
KhAnubis Productions (often shortened to KAP) is a Portland-based, educational YouTube channel run by DC-native teen Willie "KhAnubis" Rates that uploads a new video every Sunday having to do with explaining facts and knowledge on various interesting topics.
Who the hell is KhAnubis?
William "Willie" J. Rates, also known by the
YouTube
pseudonym
KhAnubis
, is a student, YouTuber and comedian currently living in Portland, Oregon, who is originally from the Washington, DC area, and with hopes to attend college in Berlin, Germany. Rates was born on the 3rd of February, 2000, and enjoys learning and writing about science and social studies, and teaching those subjects to others, especially through the YouTube channel
KhAnubis Productions
. Rates is also fond of learning languages, with some high-level conversational abilities in German and Spanish, as well as some knowledge of Italian and Turkish.
Rates developed a keen interest in spaceflight growing up as a child in Washington, DC, and later started to have an additional interest in world cultures shortly after moving to Portland, OR. Rates is also a fan of
Star Trek
, largely for its depictions of an optimistic future and interspecies cooperation. Politically, Rates is strongly liberal, being a Democratic Socialist, and is very politically active (and doesn't do a good job hiding it).
Rates has been educated in various schools, especially Pacific Crest Community School, which Rates has attended since 6th grade in 2011, and will eventually graduate high school from in 2018. Rates spends a lot of time writing, be it for scripts for videos, school assignments, the annual, month-long NaNoWriMo (National Novel Writing Month) event, or simply for the fun of it.
Powered by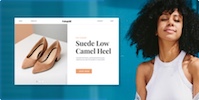 Create your own unique website with customizable templates.